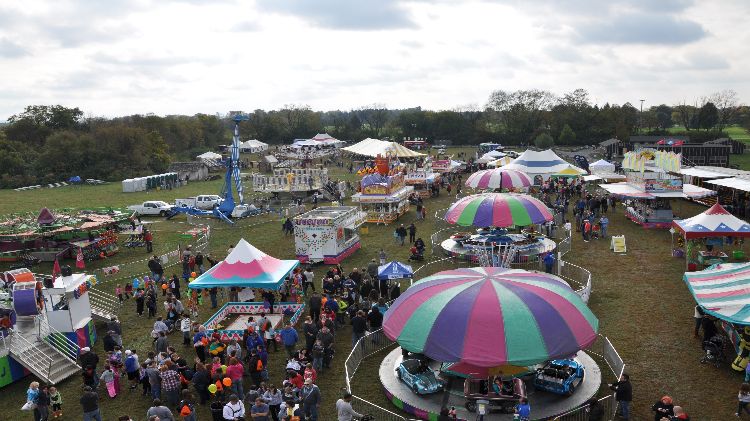 Enjoy the traditional German salute to fall with a fun twist at the Carlisle Barracks Oktoberfest Oct. 4-7.There will be fun for all ages to include: Carnival rides and games, a soccer match, food and craft vendors, local wine, crisp apple cider and seasonal beverages. The annual event features a traditional fest tent with live music, games, craft fair, Oompah, Pop, Rock and Country music and more. Admission and parking are free.
Event hours:
Thursday, Oct. 4, 4-9 p.m.
Friday, Oct. 5, 4-9 p.m.
Saturday, Oct. 6, 11 a.m.-9 p.m.
Sunday, Oct. 7, 11 a.m.-7 p.m.
So mark your calendars to attend Carlisle Barracks' Oktoberfest—a four-day, family-oriented event.
The event will be held rain or shine.
Free shuttle service will be available to the public from Dickinson College, Carlisle High School and Comfort Suites all four days.A schedule of events, shuttle service, and more is available at http://carlisleoktoberfest.com/
Highlights include –
Oct. 4-7 Carnival rides and games for all ages
Oct. 4, 6 p.m. Doggie Cosutme Contest (by the performance stage)
Oct. 4-7 Live music
Oct. 6 Arts and Crafts Fair inside of USAHEC
Oct. 6 Tapping War College Brew
The Army Heritage and Education Center is located at 950 Soldiers Drive, Carlisle.
For directions: http://www.carlisle.army.mil/ahec/directions.cfm
Cost
Admission and Parking are FREE